Switzerland's longest-running blues festival will return to celebrate the history of blues music with three days of free concerts and insights.
FRIDAY 25 AUGUST
– 20:00, Elli De Mon, Piazza Cioccaro
– 20:30, Eugenio Finardi, Piazza della Riforma
– 20:30, Hot Gravel Eskimos, Rivetta Tell
– 21:15, Keith Johnson, Piazza Cioccaro
– 21:45, King Solomon Hicks, Rivetta Tell
– 22:00, The War and Treaty, Piazza della Riforma
– 22:30, Shamekia Copeland, Piazza Cioccaro
– 23:30, Baba Sissoko & Mediterranean Blues, Piazza della Riforma
SATURDAY 26 AUGUST
– 20:00, King Solomon Hicks, Piazza Cioccaro
– 20:30, Treves Blues Band, Piazza della Riforma
– 20:45, Marco Marchi & The Mojo Workers, Rivetta Tell
– 21:30, Lovesick Duo, Piazza Cioccaro
– 21:30, Hot Gravel Eskimos, Rivetta Tell
– 22:00, Keith Johnson, Piazza della Riforma
– 22:45, The True Believers, Piazza Cioccaro
– 23:30, Shamekia Copeland, Piazza della Riforma
– 01:00, Jam Session, Piazza della Riforma
SUNDAY 27 AUGUST
– 18:00, The True Believers, Piazza della Riforma
– 19:30, King Solomon Hicks, Piazza della Riforma
– 21:00, Sugar Blue, Piazza della Riforma
– 22:15, Jam Session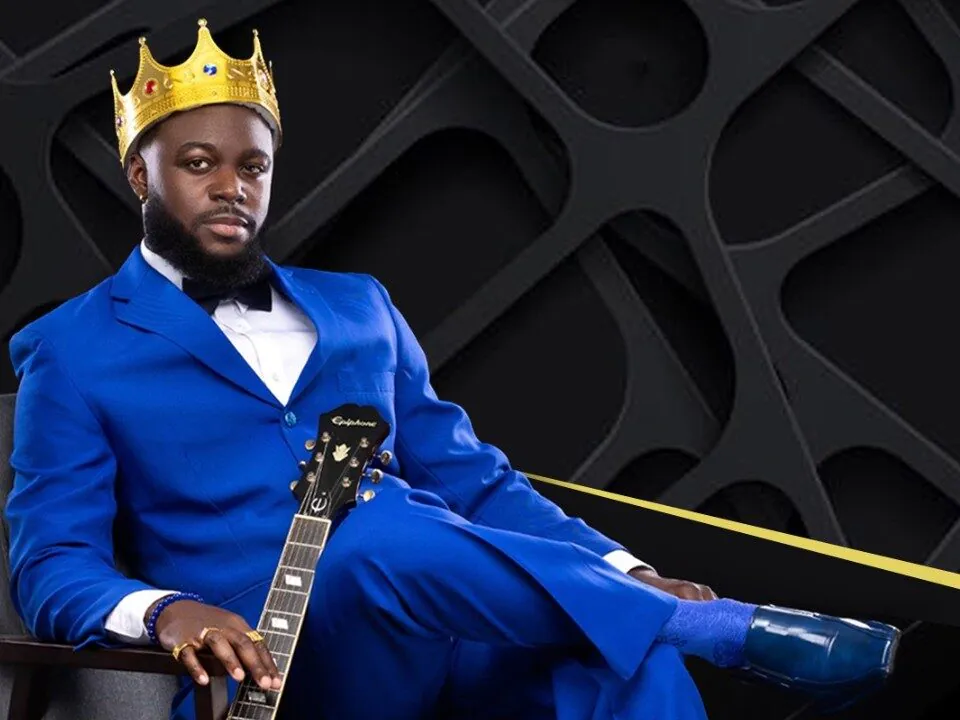 Bobby Rush Band (USA)
With the roaring sound of his harmonica and the lightning-fast sound of his guitar, Keith Johnson is one of the exciting new blues artists from the Mississippi Delta. Keith Johnson also has a family legacy of blues that he continues to uphold, as he is the great nephew of McKinley Morganfield, better known as Muddy Waters. Keith will be accompanied on the stage by the Big Muddy Band.
Toni Green with
Groove City Band (USA)
Baba Sissoko, a master of Malian pentatonic and griot, with his amazing stage presence as he leads a powerful ensemble, fills every space in a single flow, starting with the Malian Amadran and with echoes of reggae, jazz, and multi-layered and polyrhythmic rock. It is said that Mali was the beating heart of the caravan and cultural routes of North Africa, the birthplace of the blues, and, with the melodies and rhythms of the Afro musical tradition and Mediterranean sounds, we are taken on a new and original musical journey.
Eugenio Finardi (ITA)
Twenty years after the debut of "Anima Blues", Eugenio Finardi returns to his great passion with a concert that, in addition to his original songs, pays tribute to the great classics of the "Devil's Music" reinterpreted with his extraordinarily raspy, soft and sweet voice, like a vintage brandy. Accompanying him will be Vince Vallicelli (drums), Giovanni Maggiore (guitar) and friends, for an evening of contemporary, alternative and traditional blues.
The War and Treaty (USA)
The War and Treaty is the avant-garde duo of Nashville husband and wife Michael Trotter Jr. and Tanya Trotter. Emerging as one of the most exciting newcomers to Americana music with their roaring yet tender mix of sounds, The War and Treaty cover a wide range of musical genres. Their latest album, "Lover's Game" released in March 2023, expands their sound across the entire tradition of Southern music.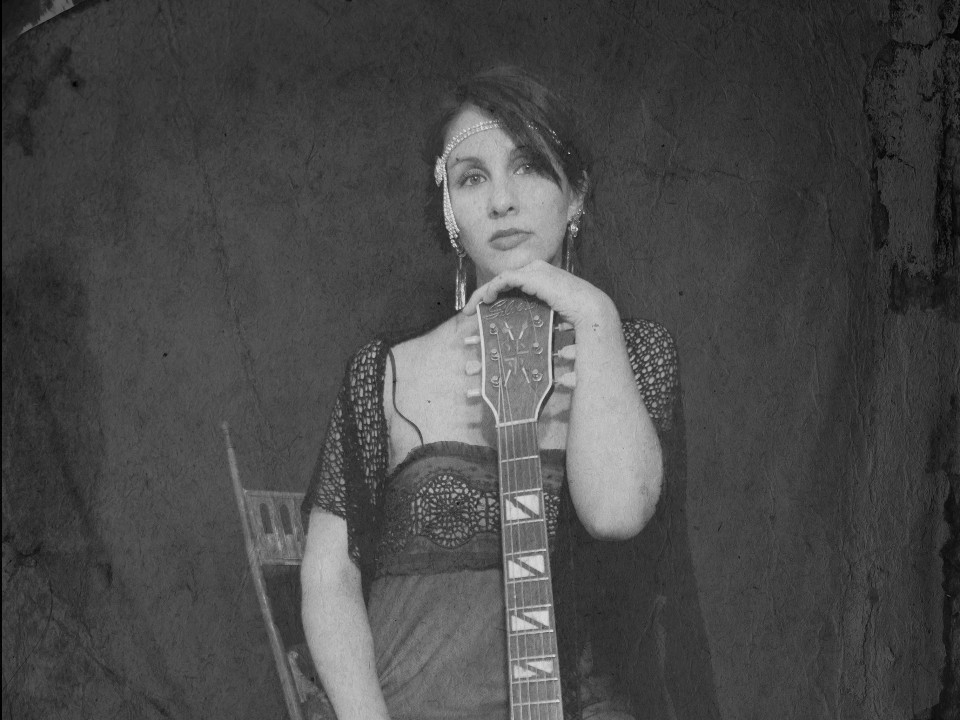 Elli De Mon (USA)
Elli De Mon is guitars, bass drum, snare drum, rattles, saturated sounds and Indian psychedelia. Strongly influenced by the shamanic and primordial blues tradition of performers such as Bessie Smith, Fred McDowell and Son House, Elli fights her demons with the instrument that suits her best: music. A new kind of blues, made up of wild slides and hints of punk and Indian music, her great love.
Mauro Porro's Hot Gravel Eskimos (USA)
A multi-instrumentalist and arranger, Mauro Porro is one of the leaders of the Italian jazz music scene from 1920 to 1940. With the Hot Gravel Eskimos, he brings the pleasure of the jazz tradition to life through the performance of a musical repertoire of songs from the Swing era, using vintage instruments and orchestrations faithfully reproduced from old 78 rpm records, with a look inspired by the fashion of the time.
Shemekia Copeland (USA)
An award-winning blues, soul and Americana singer, Shemekia Copeland has one of the most instantly recognisable and deeply soulful voices in the roots music of our time. Copeland - winner of the Blues Music Award 2021 as B.B. King Entertainer Of The Year - connects with her audience on an intensely personal level. Her latest album, "Done Come Too Far" (2022), continues the narrative of her vision of the past, present and future of America, which began with the albums "America's Child" (2018) and "Uncivil War" (2020).
The True Believers (USA)
Led by American singer, musician, songwriter and guitarist Castro Coleman - also known as Mr. Sipp - The True Believers sing good, wholesome gospel music typical of every Sunday in Mississippi. Together with William West, Alan Flanagan, Treion Burn, Jamal and Lawrence Bester, they form a quintet that perfectly blends traditional and contemporary singing styles.
King Solomon Hicks (USA)
Growing up in Harlem surrounded by a number of great musicians, King Solomon Hicks began playing guitar at the age of six and performed at the iconic Cotton Club at just thirteen years old. In 2018, he released "Harlem", an 11-song homage to his roots that he has transformed over the years through a fierce and distinctive personal style. The album, produced by the award-winning Kirk Yano (Miles Davis, Public Enemy, Mariah Carey), showcases Hicks as a songwriter and performer.
Lovesick Duo (ITA)
An Italian band made up of two musicians from Bologna, both multi-instrumentalists, whose influences are deeply rooted in American country, rock'n'roll and western swing music of the 1940s and 1950s. In addition to their vocal harmonies, Paolo Roberto Pianezza plays electric and acoustic guitar, as well as the lap steel, resonator and single and double neck dobro. Francesca Alinovi plays double bass with the addition of a brush pad, a percussion embedded in the double bass that keeps the rhythm with a drum brush.
Marco Marchi & The Mojo Stompers (USA)
An acoustic blues quartet formed by Marco Marchi (guitar, vocals), Danilo Moccia (trombone), Fabio Bianchi (tuba, electric bass) and Oscar Trabucchi (drums), highly-experienced musicians who have carved out a niche in the European blues scene by performing a repertoire of blues, ragtime, early jazz and boogie from the 1920s to the 1950s. Their songs are performed by absorbing their original energy and by playing with passion and authenticity. The result: an engaging blend of sounds full of the emotion of the past, which earned them the Swiss Blues Award in 2022.
Treves Blues Band (USA)
The legendary Italian-blues band formed in 1974, led by the harmonica player Fabio Treves. With the band, consisting of Ale Gariazzo (guitars, vocals), Massimo Serra (drums, percussion) and Gabriele Dellepiane (bass), Fabio Treves takes you on a journey through the history of the blues, from the first work songs to archaic and country blues, from electric Chicago blues to the more modern blues.
Sugar Blue (USA)
Born and raised in New York, the harmonica genius Sugar Blue began his career as a street musician and grew up listening to the jazz greats. Sugar Blue uses awe-inspiring high-register runs, circular breathing and electronic effects on his harmonicas, blending them into his unique, visionary and singular style, technically dazzling yet wholly soulful. A Grammy winner, he has been called the Jimi Hendrix of the harmonica: he has played and recorded with Willie Dixon, Prince, Rolling Stones, Stan Getz and Bob Dylan.