According to tradition, the grape harvest season is celebrated in Lugano with a big manifestation with musical entertainment and conviviality.
A tradition that started in 1932 with the first Grape Festival, which soon became the Grape Harvest Festival (for the Confederate guests translated into Winzerfest and Fête des Vendanges) and which has had a musical soul since its origins. In fact, the festival was founded on the initiative of the 'l'Armonia' singing society as a complement to the gathering of cantonal singing societies that took place in Castagnola. A well-structured complement since its first edition, consisting in concerts, dances, a "corteggio" (procession) with floats, the sale of grape, banquets, a lottery of 204 prizes and a wheel of fortune, several "entertainments" such as the performance of a wine-themed operetta entitled "Bacchus in Tuscany", and an extraordinary "illumination of the lakeside promenade (sic) for the evening of Saturday 1st October [arranged] so that excursionists can enjoy the unforgettable spectacle of the gulf twinkling with lights" (Gazzetta ticinese, 30. 09.1932). The first edition, which took place ninety years ago on the 24th and 25th September and the 1st and 2nd October, was a success recorded in the chronicles of the time: "although the weather was not kind", there is talk of local public transport 'taken by storm' to reach the 1,000-seat Cantina di Castagnola set up for the occasion (Libera Stampa, 27. 09.1932), as well as special trains arranged by the SBB from the main cities in Switzerland, and a "serene joyfulness that reigned supreme in all the canteens" (Libera Stampa, 03.10.1932). A festival that soon became a not-to-be-missed event, and which also soon welcomed the Agricultural-Industrial Fair: an opportunity to display the products of Ticino's territory, industry and commerce.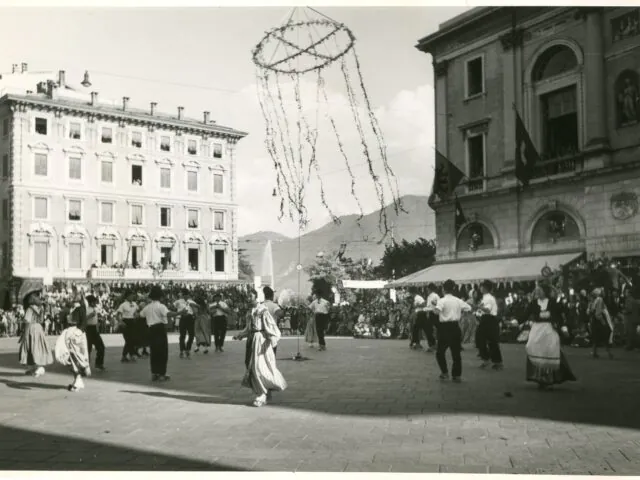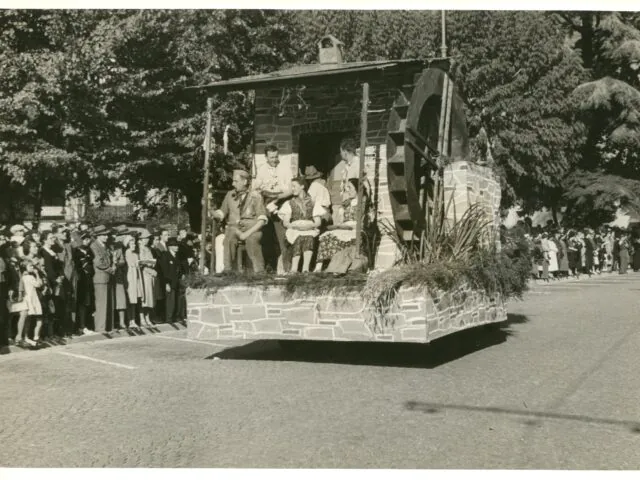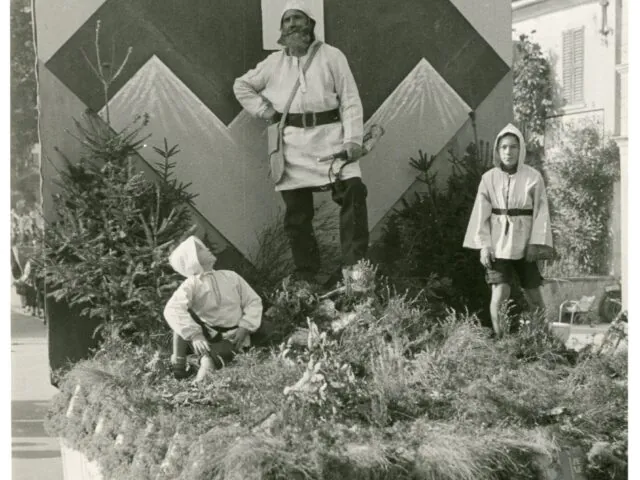 Since its first edition, the Grape Harvest Festival was accompanied by "beautiful typography" (Libera Stampa, 21.09.1932), which was selected by means of a competition open to all artists living in the canton: posters representing the Ticino grape harvest were required with the word "Lugano" clearly visible. Also taking part in the competitions was Libico Maraja (1912 – 1983), an Italian illustrator born in Bellinzona and educated at the art school attached to the Ginnasio Liceo in Lugano, where he was active between 1932 and 1940 with the 'ALA' advertising graphics studio. His is the poster which won the competition in 1936: a couple of twirling dancers and surrounded by grape shoots.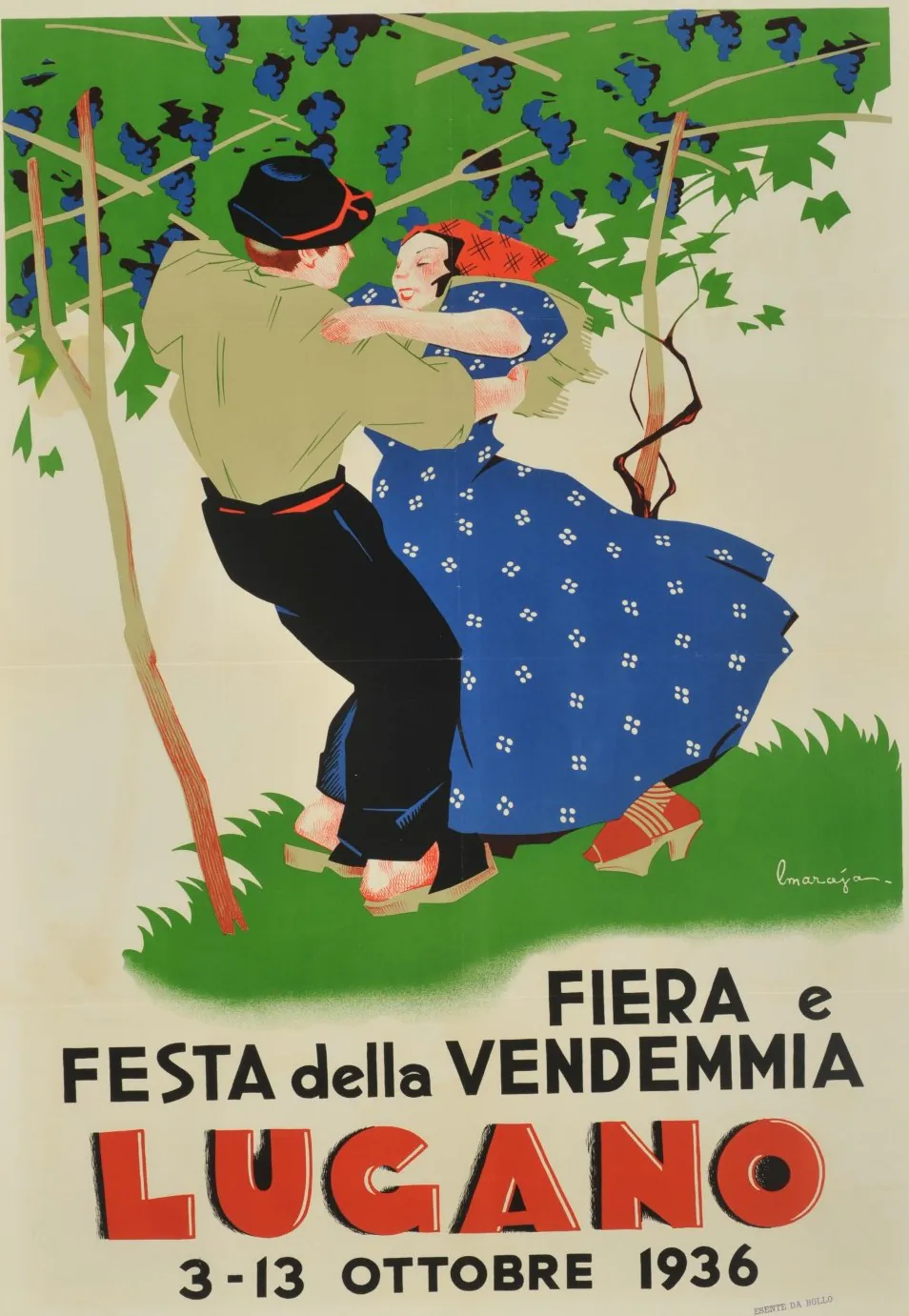 Popular atmospheres that this year's Autumn Festival offers thanks to a rich programme: the city centre will be enlivened by moments of conviviality, thanks to itinerant concerts of popular music and vintage fairground games that adults and children can try their hand at. Streets and squares will host the autumn market, which with vibrant stalls offering local handicrafts and seasonal delicacies, which can also be enjoyed in the grottini. There will also be moments of deepening, thanks to guided tour proposed by Lugano Region, painters' activity who will paint the celebrating city and a historical exhibition organised by the Patrizi di Lugano in the Patio del Municipio. Finally, on the occasion of the Autumn Festival, shops will remain open on an extraordinary basis.
The invitation of ninety years ago is therefore renewed this year: "Come, all of you, fellow citizens and confederates, to this grape festival of ours; you will spend happy hours with us and have a great time" (Libera Stampa, 24.09.1932).

The Autumn Festival will take place in the city centre of Lugano from 30.09 until 02.10.
More information: luganoeventi.ch/festa-autunno-lugano