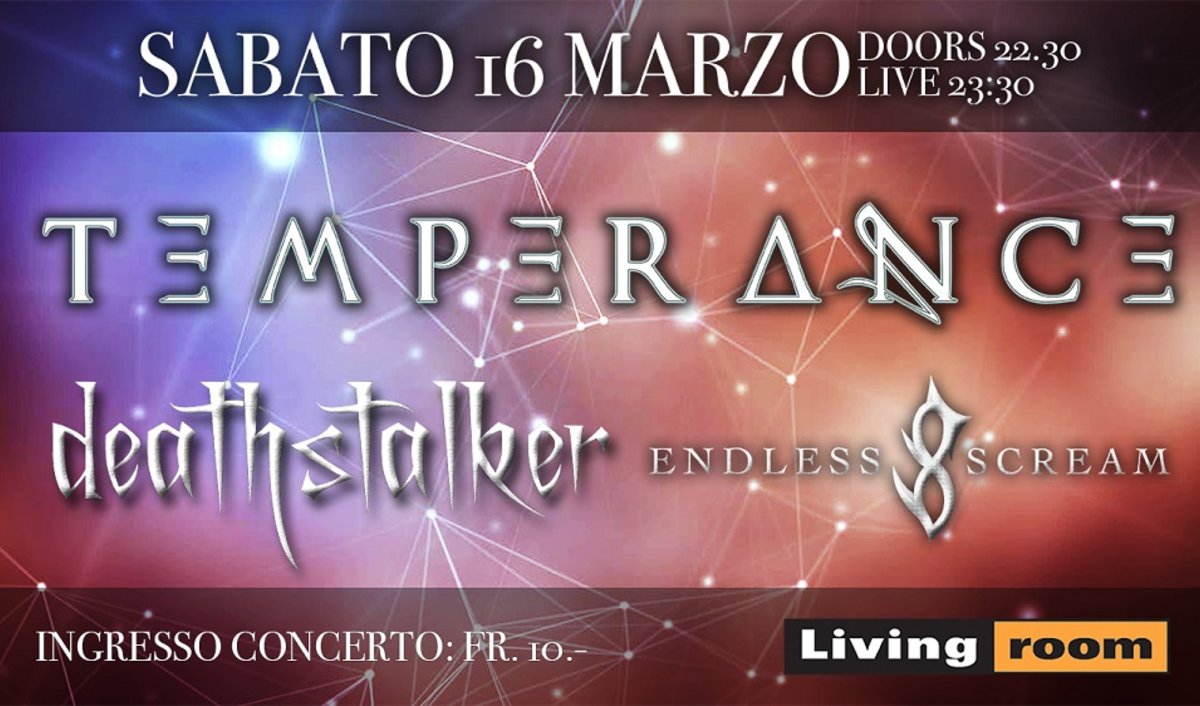 Primo show svizzero per il quintetto italiano dopo la firma con la mitica label Napalm Records.
I TEMPERANCE arrivano per la prima volta a Lugano per promuovere l'ultimo album Of Jupiter And Moons, che gli ha permesso di suonare oltre 50 concerti negli ultimi 6 mesi in tutta Europa, nella crociera metal più famosa al mondo, 70000 Tons Of Metal e raccogliere milioni di visite su Youtube con i singoli dell'album (The Last Hope In A World Of Hopes ha appena superato quota 1milione e 400 mila visite) e oltre un milione di ascolti su Spotify.
Non perdete questo grande appuntamento, in attesa dell'uscita del nuovo album previsto per fine 2019.
Di supporto agli ospiti ci saranno due band ticinesi, i DEATHSTALKER e gli ENDLESS SCREAM.
After Party a seguire con BUDDY LOVELACE con una raccolta di Tuttifrutti per Tuttigusti.