The magic of Christmas will return to Lugano from 1 December. There will be plenty of opportunities to spend time in the company of friends around the traditional Christmas tree in the Piazza della Riforma, with the Christmas market bringing the streets of the city centre to life, together with food, live music, entertainment, festive Christmas decorations and the eagerly-awaited New Year's Eve Party. Parco Ciani will also be lit up and shimmering with magic, hosting the Enchanted Forest with many different illuminations to be discovered. Experience the magic also with fun opportunities to win fantastic prizes online.
The markets are also open in the event of rain or snow. Single events and animations may be subject to change depending on the weather situation. Please consult the website for all updates.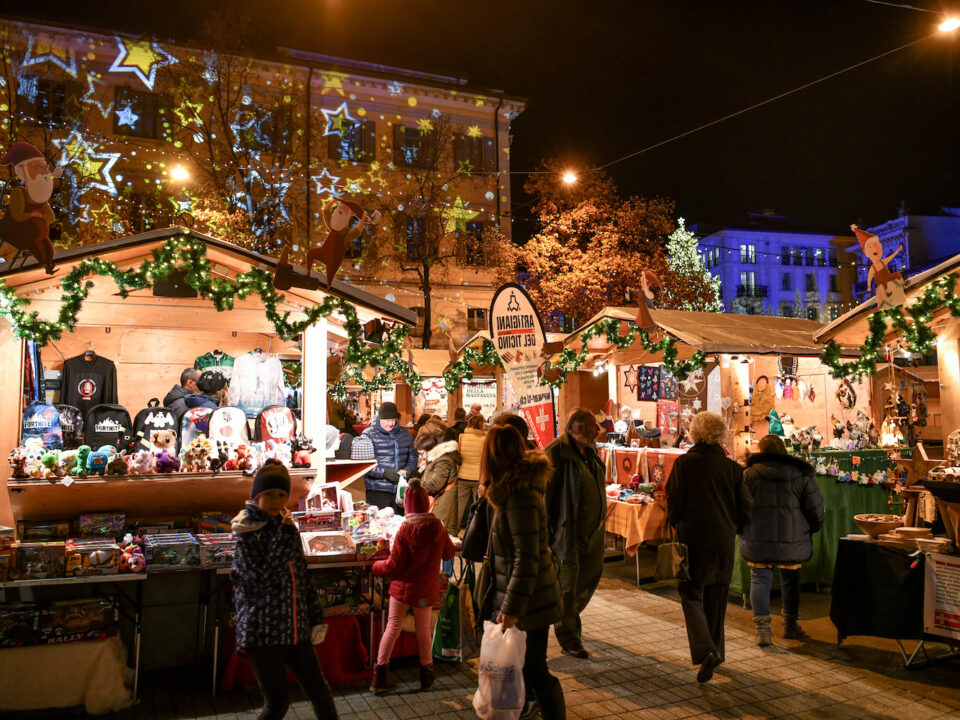 Christmas Market
01.12 - 24.12.2022 | City centre
With more than 60 traditional wooden huts, the Christmas market will brighten up the city centre, offering local handicrafts, Christmas decorations and delicious seasonal food. The market will be held at Piazza Manzoni, Via Nassa, Piazzetta Maraini, Piazza San Carlo and Piazza Dante.
Chalet del gusto
01.12.2022 – 01.01.2023 | Piazza della Riforma
A meeting place around the Christmas tree dedicated to food. An ideal location for savouring winter specialities, accompanied by festive background music.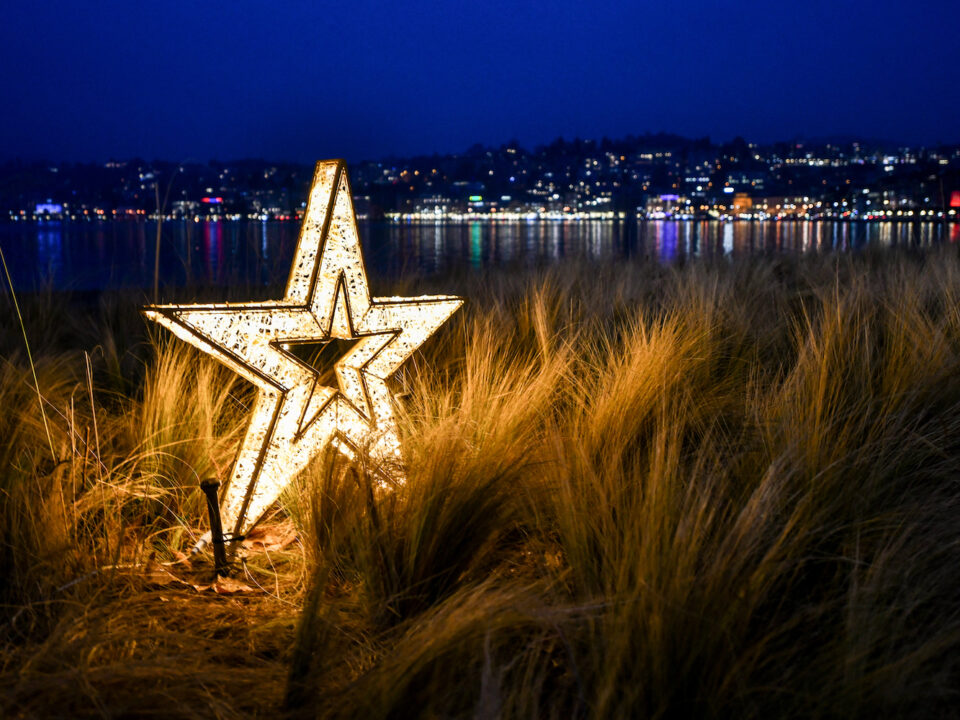 Enchanted Forest
01.12.2022 – 08.01.2023 | Parco Ciani
Parco Ciani will be the setting for a beautiful Enchanted Forest. A well-lit path through the trees and flowerbeds will take adults and children on a walk to discover many magical illuminations. A unique experience a stone's throw from the city centre to experience the magic of Christmas in contact with nature.
Baita
01.12 - 24.12.2022
(open Wednesdays, Saturdays, Sundays and non-working days)
Piazza Manzoni
Wednesday 15:00-18:00
Saturday and Sunday, 11:00-18:00
A warm and magical Christmas chalet with lots of fun activities for children: play area, workshops, storytelling, shows and animations and the inevitable photo with Santa Claus on December 18th!
City Tour on board
the tourist train
Saturday 3, 10 and 17 December
Sunday 4, 11 and 18 December
From 10:30 to 17:00, every 30 minutes

Wednesday 7, 14 and 21 December
Thursday 8 December
Saturday 24 and Sunday 25 December
From 10:30 to 16:30, every 60 minutes

From Monday 26 December to Saturday 11 January
From 10:30 to 16:30, every 60 minutes
City centre
Take advantage of the special opening hours of city centre stores to do your Christmas shopping. Sunday, 4 December 2022, from 10:00 to 18:00
Thursday, 8 December 2022, from 10:00 to 18:00
Sunday, 11 December 2022, from 10:00 to 18:00
Sunday, 18 December 2022, from 10:00 to 18:00